Java 7 EE Launch Event
past almost 5 years ago
Starts: Saturday, 10 August, 2013 04:00pm
Ends: Saturday, 10 August, 2013 06:00pm
Event Details
We are excited to announce and participate in the release of Java 7 EE on June 7 2013.
Coders4Africa in collaboration with JUGAfrica and iSpace are organizing an event for the launch of Java 7 EE on August 10th 2013 at the brand new Tech Startup hub: iSpace from 4 PM to 6 PM.
iSpace is located at Anumansa,Lokko Streets,146 East X'Borg Estates,OSU, Accra, Ghana.
We know there are lot of Java developers in Ghana because it is the most taught programming language in Africa.
Accordingly, Oracle has entrusted us alongside JUGAfrica to host this community event in Accra Ghana. We are inviting all Java and non-Java developers to come and join the event.
There will be a lot of giveaways: books, swags, maybe licenses and much more. The event is totally free . Make sure you reserve your seat ASAP. Feel free to invite any developer friends you have.

We are looking forward to seeing you there!
Coders4Africa Team
Principal Sponsor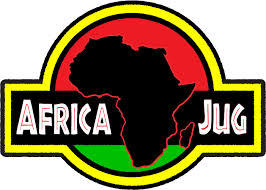 ---